Our purpose is strictly for educating and providing information that we can use to direct our path toward freedom and reclaiming our nation, and if we are failing in that endeavor, than the lack of contributions will reflect that condition and we must accept it. We wish to thank those who have contributed, both in money and in contributions on subject matter and pointing out rabbit holes that we can go down. For that, we are eternally grateful and wish you many blessings and joys in your life. We "WILL" prevail.
As you can see we are still quite a ways away from what will be required to deliver on the first. As I said, this fundraising is getting harder and harder to do, due to the harassment by the powers that be. Please prove to them their efforts in such hinderings is useless, by donating off to the right. Thanks and God bless you all for your support.
Vatic Note:
If you go back through our blogs over time, we have consistantly said that Nibiru is definitely on the way and then we included the twin star concept with Nibiru as one of its planets.
We had too much evidence of its existance and the powers that be contributed greatly to that by chemtrailling the sun rise and sun set every night and morning, except for 3 days every month and for a solid year I watched them do this from my deck.

Now this is beginning to add to our previous blogs on why the CIA moved out of Washington DC, why FEMA is doing drills in the region III territory, and why the royalty and leaders of Europe are buying land around the Denver airport. We also published a map of the east coast showing it all underwater and florida and most of Georgia long gone. All of which we covered on this blog.
Finally, we did several blogs on historical writings both of enoch and stitchen talking about such related subjects. We showed videos of twin suns out of countries that do not chemtrail, such as sweden, China, Greenland, etc. There is more we did, but this simply is the best evidence we have ever seen, outside of the series of blogs we did on the Antarctic where all the research facilities for 30 countries were located and for what purpose?
We speculated it was to tract the incoming twin star or nibiru. I also knew something was up when we covered the existance of the seed vault in the arctic paid for by Rocky and Gates. They had collected seeds from every plant on this earth, and DNA from every living creature as well. That meant to us there was som

ething big coming down the pike.
Now, given that Live free or die has been a point of contention for what is perceived as his role as disinfo agent on the alternative press, you might want to keep that in mind when reading and viewing this. The only reason I put it up, is there are too many things they are preparing us for that are not related unless you accept an incoming large body that will affect the earth geologically.
Disinfo agents always include truth with what they want us to believe and in this case I see this as a fear agenda using the truth, that the twin star is on its way or here soon, but then they throw in that we will all be dead by January 2014, just like all the collapses and other endtime events they keep saying and pushing out month after month.
Lets not forget all the space weapons that can be used for R

ahm Emmanuals "Never let a good crisis go to waste". But if it should prove there is something to fear, then don't do it, rather

Live your life, enjoy your family and friends and know that you live in interesting times.
Ignore the doom and gloom stuff. If he is right, which I do not believe he is, but if he is, then what a hell of a way to go. We don't know anyone who can beat that for excitement and originality. And just look at what we get to do after that..... visit the entire universe, or who knows

, "universes" instead of just one

, since we are all retired.
It Turns Out Comet ISON Is Nibiru?
http://beforeitsnews.com/alternative/2013/08/it-turns-out-comet-ison-is-nibiru-2745868.html
by Live Free or Die, Before its News,
Saturday, August 24, 2013
According to this just released video from CourageousNerd z, the approaching Comet ISON IS Nibiru! The videographer also goes on to claim that human life will not exist after January of 2014 and that NASA knows it and is lying to all of us and knows that the 'end is near'. I'll be the first to admit that I surely don't buy into this claim, however, these guys have done their research as this video and the information and links below clearly show.
(VN: the good news I read recently is that anyone living underground as these evil elite intend to do, is a death sentence, since the body deteriorates underground and eventually all systems quit, so they have only extended their death sentence if this is true, which I doubt. If there is a mass die off, you can bet it was a Rahm Emmanuals "Never let a good crisis go to waste" project done by the evil ones.)
http://www.youtube.com/watch?feature=player_embedded&v=KV06p7rVhiE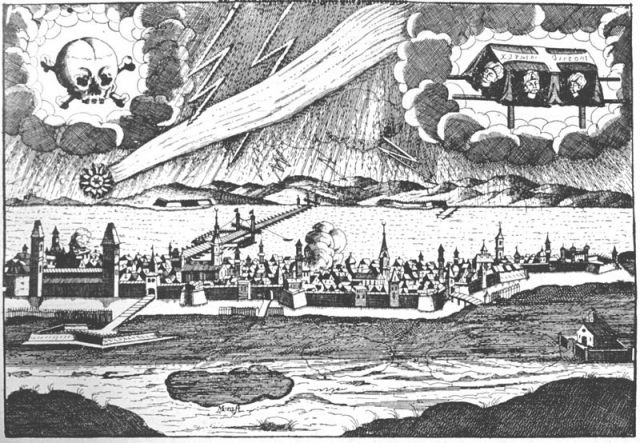 ---
The article is reproduced in accordance with Section 107 of title 17 of the Copyright Law of the United States relating to fair-use and is for the purposes of criticism, comment, news reporting, teaching, scholarship, and research.