***Fundraising time:
(*The PTB are messing with the font size, and I have fixed it, but that does not mean they won't try again. They must not want you to read this, so definitely read it. LOL)
We still have a balance on our deficit of $325, so we are here again with our hand out asking for your partnership in doing this blog. If you feel you have benefited at all from our work, we ask that you donate off to the right side at the pay pal button. This request for help is not lightly taken. It is always each month, desperately needed. Without it we have to quit this work we are doing. That day will come eventually if we prevail. Until then we need the help.
We, all of us who read this and other blogs, are part of a large movement on the net exposing the underbelly of the fascist beast that no longer wants to "pay" for their access to our resources and wealth. Now they just want to steal it without accountability for doing so. We are coming into a time where creativity and thinking outside the box, is now more important than ever before. Lets keep the light of exposure on these people and ruin their plans for their Global take over and needed WW III.
Vatic Note:

This is truly long and well worth the read. Is this guy for real? I don't know, but it was worth putting up. As we have said many times before this is not a fast food information headlines site. This is an educational site and results in extensive treatment of these subjects that affect us so dramatically. Its better to know too much than not enough.
I will give you one warning..... Above Top Secret has been sited as an illum disinfo site, but I have no proof of that, so read and decide. Keep an open mind, since even if disinfo, they always use "some truth" as a foundation, so its good to read it all. I will give you a break by keeping my vatic note short so you can get right into the meat of the subject. We have a video coming up as well that supports some of what this below is telling us.
http://www.bibliotecapleyades.net/sociopolitica/esp_sociopol_illuminati_55.htm

by Wes Penre
December 27, 2008
from

IlluminatiNews

Website
Spanish version
Words and sentences within this type of brackets [ ] are not part of the original article!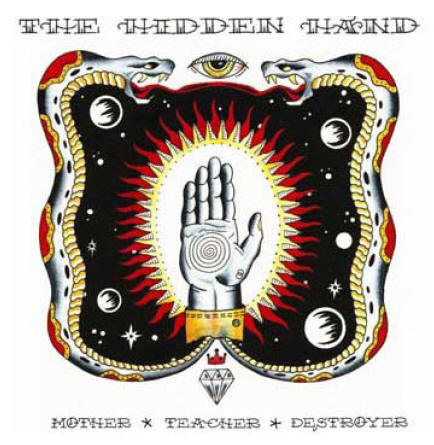 The Hidden Hand behind the scenes, to which this anonymous insider refers to
This self-proclaimed illuminati [

def

]

Insider appeared on the "Above Top Secret" forum in October 2008, giving away information about the Illuminati Agenda and their goals.
The reason for this, he says, is because time is right for us to know some of what is going on behind the scenes. And when he explains WHY he needs to reveal it now, it's very convincing. In this article I will post the dialogue between the "Above Top Secret Forum" members and "Hidden Hand" in its entirety.

Please take time to read through this whole dialogue (yes, I know it's long, but I think we all can benefit from it, even if you end up not believing what is said). When you read it, you need to have an open mind; you can't be stuck in dogma or think you "have it all figured out" already, because then it doesn't matter what he says, you won't believe it.

Here are some points which makes him very believable; one being that the forum members he is communicating with make up pages after pages of random questions (as you can see in this article) and he answers them intelligently and precisely without the delay it would take for a person presenting a hoax to come up with them.
This is also what the forum members notice.
And he is consistent! Many of the questions are very good, deep, to the point and philosophical, and this guy (or woman, we don't know - this being claims not to be from this Earth), manages to reply on a very deep level, and his answers don't contradict each other. In an advanced and intelligent dialogue like this, it's very unlikely anyone would be able to do that without giving himself away at some point.
You will most certainly notice he/she is sincere.

Ever wondered who is "on top of the Pyramid?" He gives us a clue. The bloodline he represents is well above the Rothschild's in power and in the hierarchy and is

extra-terrestrial in origin

.
The

13 bloodlines we have been talking about

thus far on this website and others, with

the Rothschild

's in a top position together with the

Merovingian Nobility

, are quite low rank in the Big Pyramid Structure, and are the ones playing a power game here on Earth, only aware of parts of the Big Game (a need to know basis). The bloodline "Hidden Hand" is supposedly belonging to is way more advanced and higher rank.

I really think this being believes in what he is saying, and whether he is deceived himself to some degree or not, this is most probably what is driving the Illuminati. These are their goals! It leaves you with a pretty strange feeling after have read it all, but deep inside it rings true.

His answers may need to be read more than once to understand the different layers of what he is telling us. Afterwards, when you start connecting the dots you notice that a lot of pieces in the big puzzle that previously were missing and left unanswered, suddenly fit.

If you are visiting the Illuminati News website for the first time, already have a fair concept of what

the Illuminati

and

the New World Order

is about, and you only intend to read ONE article from my huge database, I would say this one would be the one to read! [You certainly don't want to lose this page and then need to go through data recovery on your internet browser hoping you didn't lose it so you can come back to it later!]

It's been hard to perceive what ULTIMATELY drives the Illuminati.
But you always have this feeling that there is a deeper mystery behind their "Great Work of the Ages". This may very well be the answer!

When you are done reading this article and feel inspired, please go to the

Law of One

, and start absorbing the information presented there. It is a huge database on the same subject, but extensively expanded. Both these article, may if we read them with understanding plus an open mind and an open heart, show us the real so(u)lution to the New World Order [def] problem.

Here is the dialogue between the Above Top Secret members [ATS] and "Hidden Hand" [HH], the self-proclaimed Illuminati Insider:

First Session

HH: I am a generational member of a Ruling Bloodline Family.

Every so often, as per the directives of the Law of our Creator, a brief window of opportunity opens, whereby a select handful of our Family are required to make communication with our subjects, and offer you the chance to ask us any questions you would like answered.

I am double-bound in this duty. It is required of me by The Law of our Creator to offer this opportunity to you at this time, though I am also bound by the Law of (planetary) Free Will and by Family Oaths, that there is only so much I am able to say.

Rules define life in games.

If you wish to participate, here they are:

1). I will afford you courtesy and respect in the manner I address you, and I expect the same from you in reciprocation.

2). I will decide whether or not I am either willing or permitted to answer your question. If your question is not answered, it is either because I cannot disclose it, or because I considered your question was lacking in one or more of the following: respect, courtesy, intelligence, decency, or that it was otherwise unworthy of being dignified with a response.

3). That you agree to treat this potential dialogue with an aspect of "provisional faith". In practice, this means that rather than impeding the flow of information with crass comments of disbelief or petty name calling, my participation here requires of you that you discourse with me under "suspended judgment". In other words, wait until the process is complete, before deciding for yourself as to the content of truth and knowledge imparted herein.

4). That you formulate your questions intelligently. My time is limited. I do not want to waste it by having to trawl through pointless, futile, insensible or disrespectful questions, therefore I will answer the questions I feel are most deserving of a response, during the time that I have available. Use the time we have wisely.

If any of the above conditions are breached, I reserve the right to terminate our discourse forthwith, if I so choose.

That being said, I will attempt to answer your questions as honestly and openly as is permissible for me. I will check back and respond as time allows.
ATS: How many generations back does your bloodline extend, or, perhaps more accurately, who does your family consider its earliest ancestor in a position of power?

HH: Our Lineage can be traced back beyond antiquity. From the earliest times of your recorded "history", and beyond, our Family has been 'directing' the 'play' from behind the scenes, in one way or another. Before the rise and fall of Atlantis. (Yes, that was indeed perfectly real). We are 'born to lead'. It is part of the design for this current paradigm.



ATS: To what extent has selective breeding been used to preserve the purity of the line? and what becomes of children of unapproved unions? (They would naturally still be raised with privilege, but not, perhaps "given the keys to the castle" as it were?)

HH: The breeding is generally case specific, dependant upon the role that the Family members in question are due to grow into. I will touch more on this in answer to the next poster's question that you rephrased.

There are no unapproved unions. Our Family will always intermarry between lines, or, what we would term 'Houses' .[1]

Marriages are arranged. In all my years alive, I have never seen or heard of a Family member breaking this code, as far as marriage goes. You do as you are told. One cannot 'join' the Family. One is 'born', or incarnated into it.

On the rare instances of a child being born that could be seen as bringing 'difficulties', you are correct in your premise, that it would be raised as part of the Family, though would not grow up in the house or community of either of it's parents.

ATS: If one were to imagine a scale, perhaps as a triangle with Political, Religious and Corporate power at the three points, how would you categorize the power your family yields? (Balanced? Leaning more towards one or two than a third? Heavily favoring one of the three above the others?) And has that position shifted over time?

HH: You need to first understand the structure of the Family. In the grand scheme of things, the Line is not as important as the House, the House, is not as important as the Family. The Family is all. No matter the House or Line, we are One (truly international) Family.

Imagine if you will, a body. A House would represent a vital organ or body part within the Body itself. Each part has an important role to play in the functioning of the whole, and to each of us, the 'whole' has our undivided loyalty. As I say, many lines, (far more than you are aware of), One Family.

Our realms of influence do not fit as comfortably into the three boxes of your triangle as you may imagine. There are six disciplines of training within the Family, and each member of the Family is schooled extensively in all of them, from early childhood. We all have an area of specialty, though we have experience in all spheres.
The six spheres or 'schools' of learning are Military, Government, Spiritual, Scholarship, Leadership, and Sciences. In practice, out there on the 'stage' of public life, we hold key positions in all of these main areas of importance. With the addition of a complicit Media machine and ownership of your Financial establishments, all bases are covered.

I will have to reply in parts, due to the restriction of characters per post.

Napoleon making the "Hidden Hand" sign,
showing off that he is "initiated"


ATS: Which Ruling Bloodline Family.... Rockefellers?

That may be a bit too direct for our inquisitor. I'd offer the following substitute.

How many parallel bloodlines do you estimate are in similar positions to your own, and to what extent does your family see them as either competition or collaborators?

HH: Yes, as I say, knowing the line is of no practical use to you. It is the belonging to the Family that is important.

There are 13 'base' or 'core' original bloodlines. Yet there are many many other lines that spring from these, as do rivers from the oceans. If you imagine the 13 Original lines as Primary color, that can be mixed to create a vast array of other colors, then you will have some comprehension. Again, no competition, just Family.

No competition in the sense of House against House, though it is a 'dog eat dog' world. So there is interpersonal competition in that sense of the word. Everyone wants to move up. Our whole Familial society is geared that way, toward upward progression.

ATS: What does the term " generational member" mean? Which generation specifically?

HH: It means that one is born into the Family. The Order and it's agenda is handed down, from generation to generation. Only in extremely rare occasions, have outsiders been invested into the Family, and then, even these were of other 'esoterically' integrable lines.

ATS: Can you cite two or more previous instances whereby this directive has been upheld?

HH: Once in 1999, to what you would call an 'alternative' media source. Once in 2003, on another internet "conspiracy" based forum. Though the information relayed was not entirely 'pure'. Not from the intention of misleading, but rather through imperfect or incomplete knowledge of the messengers.

If it is not in the mainstream controlled media, it will not be believed by the masses. This is information tailored for those who already know that we are very real, and exerting a strong, if mostly subtle, influence over your lives. If you wish to enslave a man, allow him to believe that he is already free.

ATS: By what basis is the timing of such revelations established?

HH: By the decree of the Supreme World Council, according to the Will of the Creator.

ATS: Are we really considered chattel and traded as such by the government?

HH: By the governments, generally, yes. People are seen as 'collateral'. Pawns that are maneuvered around the chess board, according to the game plan. By the Family, contrary to popular beliefs, many of us do not mean you any harm directly. There is just the matter of divine destiny to uphold and unfold, and we must play our parts in the game, as given to us by the Creator.
14 Then I looked, and behold, a white cloud, and on the cloud sat One like the Son of Man, having on His head a golden crown, and in His hand a sharp sickle.

15 And another angel came out of the temple, crying with a loud voice to Him who sat on the cloud, "Thrust in Your sickle and reap, for the time has come for You to reap, for the harvest of the earth is ripe."

16 So He who sat on the cloud thrust in His sickle on the earth, and the earth was reaped.

1). Free Will:
In the first Law (or distortion) of Creation, the Creator receives the Free Will to know and experience Itself as an individuated though (paradoxically) unified aspect of The One.

2). Love:
In the second Law of Creation, the initial distortion of Free Will, becomes a focus point of awareness known as Logos, or 'Love' (or The Word in biblical terms). Love, or Logos, using It's Infinite Intelligent Energy, then takes on the role of co-creating a vast array of physical illusions ('thought forms') or Densities (which some call Dimensions) in which according to It's Intelligent design, will best offer the range of 'potential' experiences in which It can know Itself.

In effect, the One Infinite Creator, in dividing Itself into Logos, could be termed in your 3rd Density understanding as a 'Universal Creator'. In other words, Logos, creates on a Universal level of Being. Logos creates physical Universes, in which It and the Creator may experience their self.

("Let there be Light")

3). Light:
To manifest this Infinite spiritual or 'Life-Force' Energy into a physical thought form of Densities, Logos creates the third distortion, of Light. From the three original Primary distortions of The One into making the Creation, arise myriad hierarchies of other sub-distortions, containing their own specific paradoxes. The goal of the Game is to enter into these in further divisions of Creation, and then seek to harmonize the Polarities, in order to once again know Oneself as the Creator of them.

The nature of all such physically manifest Energy, is Light. Wherever thus exists any form of physical 'matter', there is Light, or Divine Intelligent Energy at it's Core or Centre.

---

13=Baktuns, 0=Katuns, the 2nd 0=Tuns, 3rd 0=Uinals, 4th 0=Kin

Day = Kin (pronounced: keen)
Month of 20 days/Kin = Uinal (wee nal)
Year of 360 days/Kin = Tun (toon)
20 Tuns/years = K'atun (k'ah toon)
20 K'atuns = Baktun (bock toon)
a Baktun is 5,125 years

13.0.0.0.0.

---

ATS: A lot of what you write seems reminiscent of

The Ra Material

, especially the concept of harvest,

STS and STO choices

, and intelligent infinity. Have you read that?


1) New age theology? That is amusing. You clearly have not the faintest comprehension of just how ancient and timeless these "mysteries" are. I find it ironic "LowLevelMason", that if you ever make it to the 32nd Degree, you're going to find yourself hearing these Truths all over again. I hope that you will find it easier to integrate these Truths then, and I ask our Infinite Creator to guide your path.

2) You will not be receiving any times or dates from me. I am not here to "Prove" anything, and I have no need to do so. Your disbelief is of no consequence to me. Only to you.

I am here to diligently discharge the duty given to me, of delivering a message. And I will complete that duty regardless of you feelings about it.

3) As to your point regarding "doom and gloom", that just serves to reveal your mindset. Where you see "doom and gloom" I see opportunity. Life conforms to your ideas about the way it is for you. If you see "doom and gloom", then that is what you are projecting. The world is your mirror. It reflects back to you what you are putting out. If you do not like the reflection Life is showing you, then change that which is causing it.

Does it alleviate the Negativity we have perpetuated? No.

Does it alleviate the pain and suffering we have caused, and are causing upon the planet? No.

Does it alleviate that we are closing our End Game scenario, and soon to openly come out and offer publically to "save" the failing political and financial institutions with our esteemed Leadership? No.

Does that mean that you should give into and feed the Negativity? No.

Does it alleviate that we will have to spend a Cycle in Karmic restitution, to balance this lifetime of overt Negativity? No.

Does it mean that you should use the Negativity as the tool that it is, to show you that which you are not? Yes.

---

1. How can karma be overcome, if at all? Is there an end to the karmic cycle?
2. Is time really as we perceive it, or is it another 3D illusion?
3. Are your family members born with the knowledge of what they are and where they're from? If not, and it's all taught and passed down, have you ever doubted or questioned any of it?

1). No,

Karma

cannot be 'overcome', it must be 'worked off'. In other words, if you've hurt someone, be it physically, emotionally, or however else, you will have to, at some future point, experience what that felt like for them. The Law of Karmic Effect is not a 'punishment', it is a tool of learning, which is set in place to promote personal growth and development. If you have to feel the consequences of your actions, there is a higher likelihood of your choosing a different course, the next time around. It is also important to hold in mind that it works both ways. Seek therefore to ensure that the effect of your presence upon those 'others' whom you encounter upon your journey, are positive and beneficial.

1b). A Karmic Cycle is brought to completion once you have learned the lessons intended for you from it. If you keep repeating the same mistakes, you'll keep cycling until such a time as you get the message, and break the cycle. But yes, ultimately, all of us will learn that which we need to learn, and all of us will find our way Home. For some, it just takes longer than others.



2). Linear time is more accurately described as an intentional fabrication. The true nature of time, is cyclical. Though, remember also, that even cyclical time, is part of Creation, and Creation, beautiful as it may be, is also an Illusion, or more accurately, a Thought-Form of our Infinite Creator. Creation is not Real, but the Creator and Co-Creators of it, are.



3). This is an excellent question. I will devote some time to it:
Firstly, there is a distinction to be made. When I speak of Family in this particular reply, I am referring to the Power lines, I.e.; those that do not originate from this planet. The bloodlines that you know of, whilst they are a part of our extended Family, are not born with the same extent of (Spiritual/Esoteric) Power that we are, and in this response, I am referring to our True and Pure Family. We are not born with the same veil of forgetfulness as you are.




The veil is still in place, but would be most accurately described as being somewhat "thinner". We see the "invisible" connections of life which are hidden from you, because we retain access to more than just the 3rd Density perspective. Not dissimilar to the manner in which some people can see what you call auras.




This is because you are working your way up, whereas we have chosen to step down, in order to help you. We could not do this as successfully if we had to forget all that we have learned. In other words, to you, everything "appears" as being "separate". We see that this is not the case. We do not have 'direct' Soul Memory, as in the manner that you remember what you did yesterday, but we may access any portion of our Soul memory we so chose when we focus upon it, often in a meditative state.




Personally, my experiences are different again, in other ways, due to my specialty in the Spiritual disciplines. But I will go into that in more detail later, in response to another question.

In the face of a challenge, who do you trust?
Do you trust what the "outside world" is showing you?
Or, do you hold fast to that which "feels" like Truth, deep within you?

"She is so hard to live with". "He is always behaving like this".

1. Negative and positive polarization
2. Degrees of density
3. Even the same exact term: social memory complex!
4. harvest is used in the same context
5. Evolution between densities
6. Logos and sub-logos are used in the same context
7. The same concept of Wanderers
8. The concept of Infinity becoming aware of itself
9. The same idea of vibrations in the same context
10. The concept of 'us' progressing to the fourth density with the next harvest (2012) and how many of 'us' will have to repeat the third density.
[i] The word Illuminati means:
1. People claiming to be unusually enlightened with regard to a subject.

2. Illuminati: Any of various groups claiming special religious enlightenment.

Latin illmint, from pl. of illmintus, past participle of illminre, to light up. See illuminate.
These definitions are taken from "The American Heritage Dictionary of the English Language".

Like the definitions say, any group which considers itself "enlightened" could rightfully call itself the Illuminati. So is also the case. If you google "The Illuminati", you will find quite a few groups claiming this name.

It can be confusing, so before we continue, I want to make very clear that the Illuminati we are discussing here is NOT a benevolent secret society who wants to create peace and harmony in this world by helping to bring freedom to the people. Such a benevolent group DOES exist and happens to call themselves "The Illuminati", and is actually the original group using this name.

They have been working behind the scenes for a very long time to help humanity free themselves from the chains we have been stuck in for thousands of years. Unfortunately, the Powers That Be, the evil puppet masters running this show on war and destruction, infiltrated the truth movement already in an early stage by adopting the term Illuminati to describe themselves, thus using the same name as the original benevolent group. This to further confuse the matter.

Now, almost all researchers (including myself) have adopted the term "Illuminati" to describe the Dark Side, and by doing so, we have to a certain degree unwittingly helped discrediting the benevolent group with this original name and made it harder for them to get the job done.

Therefore, I will let this definition follow each and every article posted on this website from now on in an effort to try to clear up the confusion. I apologize that so many people now have mixed up the groups, and I have partly, but ignorant to this fact until recently, been responsible for that.

The point is that the Illuminati I am exposing here is the super-rich Power Elite with an ambition to maintain the slave society they have been working so hard to accomplish over the millennia!

The malevolent group that wants to enslave us call themselves "The Priesthood of AMEN" and their outer circle they call "Lucifer's Web", and their most important secret societies are '"

The Thule Gesellschaft

" and "

The VRIL Society

".
1) A goal to put an end to the current Order (called "The Old World Order" - OWO), which is considered evil and anti-survival, and therefore the current power elite needs to be overthrown and their Old World Order to be destroyed and replaced with a benevolent "New World Order". The goal is a humanity-friendly One World Government. The means putting an end to the current Old World Order with violence, if necessary.

Personally, I don't agree with using violence to stop the Old World Order, as I am more into a spiritual solution (see elsewhere on my website), but I want to make my readers aware of that there IS a group calling themselves "The Illuminati", who want to replace the current Old World Order (the Rothschilds, Rockefellers etc.) with a benevolent New World Order, where people are no longer slaves to this Power Elite.

2) A goal to create a micro-chipped society, so that they more easily can maintain the current Order that they have created throughout the millennia. This is the "New World Order"

the Bush's

,

the Rockefellers

,

the Rothschilds

, Gordon Brown,

Henry Kissinger

,

Zbigniew Brzezinski

and others are supporting and working on maintaining. This is also the "New World Order" I am fighting against via this website.

Just like in the case with the term "Illuminati", this second group has confused researchers and truth seekers by using the basically benevolent term "New World Order" for their negative and malevolent goals. This has made it harder for the Resistance to operate, because both "The Illuminati" and the "New World Order" have been used as a propaganda for the Dark Side and everything connected to these two terms now are perceived as negative.
If we really look at it, it's nothing "new" with what this Power Elite officially calls the "New World Order", but no more than an effort to hold on to the Old World Order they have already created.

I hope this to some degree makes things clearer.


[ii] The term "New World Order", just like the term "Illuminati", has been used by at least two different groups, meaning basically two different things:
---
The article is reproduced in accordance with Section 107 of title 17 of the Copyright Law of the United States relating to fair-use and is for the purposes of criticism, comment, news reporting, teaching, scholarship, and research.