Vatic Note:
This was Sent by email along with text and additional links for our review and edification. Our government is going after the land of the AMERICAN INDIANS and giving it to foreign mining interests. GLOBALIZING OUR NATURAL RESOURCES BY STEALING FROM THE AMERICAN INDIANS?????? This looks like we are occupied by the British once again. Its exactly what triggered the first revolution. THE BRITS NEVER GIVE UP, DO THEY ???? Tell William and his wife NOT TO MOVE HERE. The globalists are on the move, I knew they would do us after they first practiced on lesser nations to see if they could get away with it.
The Apache are AMERICANS, even as much or more so than we are. So whatever this cabal does to them, they will do to all of us, so we stop it all HERE AND NOW, BEFORE IT GETS OUT OF HAND AND THEY START TAKING OUR HOMES AND PROPERTY.
Nick Kimbrell - Avaaz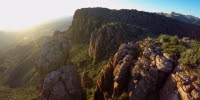 The US government is about to handover a beautiful stretch of national forest held sacred by the local Apache tribe -- to a giant foreign mining company. Tribal leaders are doing all they can to stop this terrible mining project and if we join their call now we can help save this sacred land. Sign and spread the word:
Dear friends,
The US government is about to handover a beautiful stretch of national forest held sacred by the local Apache tribe -- to a giant foreign mining company. It's a national disgrace, but if we come together now we have a real chance to block the mine.
Our country's shameful, criminal mistreatment of Native Americans is no secret. And when Arizona lawmakers snuck this mining proposal into a critical national defense bill last year, Apache leaders and activists vowed to fight back. That pressure is working and right now Congress is considering whether to stop the mining project. If we back the Apache's call with tens of thousands of voices nationwide, we can help protect this land for good.
Next month, tribal leaders are planning a cross-country trip to DC to defend the land that's hosted important ceremonies for generations. If enough of us stand with the Apache, we can meet them on arrival and build a huge groundswell of support for their courageous fight on Capitol Hill. Sign now:
https://secure.avaaz.org/en/stand_with_the_apache_loc/?bQPiBeb&v=61248
The Oak Flat area of the Tonto National Forest in Arizona has had protected status since the Eisenhower Administration, out of recognition of its natural beauty and cultural significance. The local San Carlos Apache use if for coming of age ceremonies and other rituals. And repeated attempts to open the land up to mining have failed to pass Congress. That's why Arizona's Senators John McCain and Jeff Flake's decision to tie the provision to a critical national defense vote last year was so cynical.
Supporters of the mining plan say it will bring jobs to the area, but local leaders question the benefits and highlight the cost. And that cost is clear: A massive 2 mile-long copper mine at Oak Flat would destroy a holy site that Apache have used since time immemorial. It boggles the mind that in 2015 the US government is still stomping on Native American rights like this, at the behest of foreign mining interests to boot.
Let's join the fight to protect this sacred land. When enough of us have signed to get Congress's attention, we'll deliver our call to leaders in Congress and stand shoulder to shoulder with the Apache to defend against this attack on their heritage. Sign now and spread the word:
https://secure.avaaz.org/en/stand_with_the_apache_loc/?bQPiBeb&v=61248
From the Brazil to Tanzania, our community has stood behind local communities protecting their natural and cultural heritage. Now we have a critical opportunity to make sure our own government honors its commitments and moral responsibility to the Apache.

With hope and determination,
Nick, Joseph, Rewan, Emma and the rest of the Avaaz team


Avaaz.org is a 41-million-person global campaign network that works to ensure that the views and values of the world's people shape global decision-making. ("Avaaz" means "voice" or "song" in many languages.) Avaaz members live in every nation of the world; our team is spread across 18 countries on 6 continents and operates in 17 languages. Learn about some of Avaaz's biggest campaigns here, or follow us on Facebook or Twitter.

You became a member of the Avaaz movement and started receiving these emails when you signed "Community Petitions Site" on 2013-04-14 using the email address prophit0@gmail.com.
To ensure that Avaaz messages reach your inbox, please add avaaz@avaaz.org to your address book. To change your email address, language settings, or other personal information, contact us, or simply go here to unsubscribe.
To contact Avaaz, please do not reply to this email. Instead, write to us at www.avaaz.org/en/contact or call us at +1-888-922-8229 (US).
---
The article is reproduced in accordance with Section 107 of title 17 of the Copyright Law of the United States relating to fair-use and is for the purposes of criticism, comment, news reporting, teaching, scholarship, and research.