***Fundraising time - Merry Christmas to all.
First of all, we may have fallen on a source of income that may well take over from our fundraising efforts. In order to do this one, I have to come up with an addition $110, so added onto the deficit, I am now looking for a total of $460, and if we get it, I won't have to ever come back for help from our readers.
I have disliked asking as much as I would hate running ads, so believe me when I say that this will end all of that if you can help us out one more time. I will tell you more about this opportunity later and why I selected it. As usual I need the $70 as soon as possible, to get started as soon as possible, and the balance of $350 by the first of the month of the new year. Thank you for all your support during these turbulent times. May God bless you in a very special way.
Vatic Note:
Well, its nice to be able to report some good news for a change. This win was against Bank of America, and no one deserves it more, except maybe a Rothschild, or Shiff bank/brokerage house. I think I am beginning to see how this works. The banks stimulate the economy, get people into home loans, then crash the economy, so they can confiscate the land. Now, in order to Shepard in their communist state, they need to own all the land, and this was a big way to do it.
Same with farms and ranches and that is why our food comes from South America now, since the bankers put family farms out of business in America, so all we have now are the agricorps located in Brazil and other South American countries. Fascism is now growing and in control of our nation.
Its how they rape and pillage resources from those who own them. He who controls the food, controls the nation. If they decide they need to stimulate the health industry, all they do is muck up our food and we get sick and voila, the health industry gets a boost. now you know why they want to globalize, so they can do this all over the world ALL THE TIME. At least, civilly we can get some justice as this couple proves.
U.S. Couple Wins $1M Suit Against Major Bank for 'Outrageous' Robocall Harassment
http://abcnews.go.com/US/couple-wins-1m-suit-major-bank-outrageous-robocall/story?id=27542208
By Brian Ross, ABC News Chief Investigative Correspondent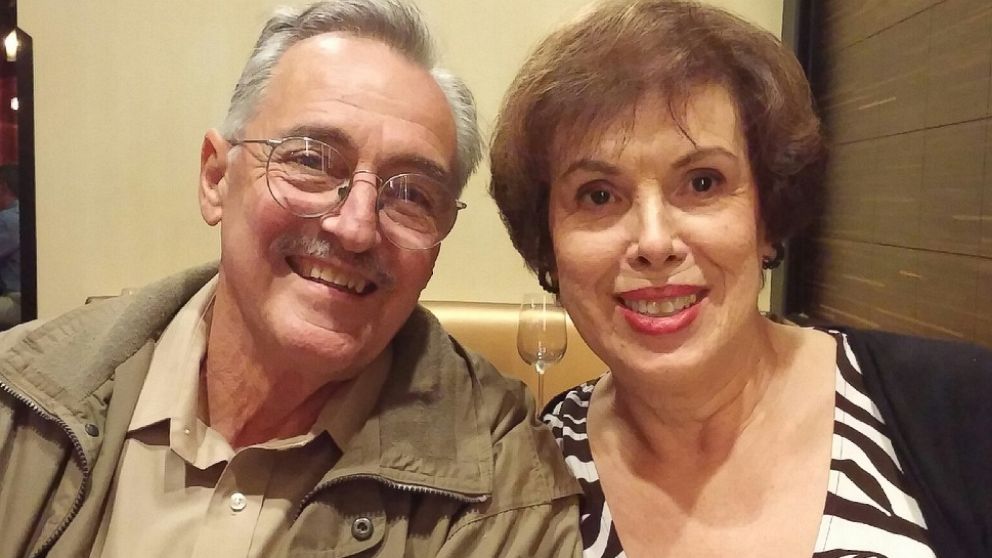 Bank of America is being forced to hand over more than $1 million to a Florida couple after the bank flooded them with hundreds of loan collection calls for years – the latest example of alleged behavior that has cost the bank tens of millions.
In a complaint filed in July, attorneys for Nelson and Joyce Coniglio said that the couple had been on the receiving end of "patterns of outrageous, abusive and harassing conduct" by a subsidiary of Bank of America that included 700 calls in four years, after the bank said the couple fell behind on mortgage loan payments in 2009. The Coniglios also received "threatening collection letters asserting false and misleading information," the complaint said.
The couple sent multiple letters from legal representation asking the bank to stop, but the calls -- sometimes up to five a day -- continued. The complaint describes automated calls leaving repeated pre-recorded messages.
In the end, a Florida judge awarded the couple $1,051,000 -- approximately $1,500 for every call -- in addition to court costs and attorney fees.
"This judgment against Bank of America is an epic win for consumers across the country," Billy Howard, an attorney for the Coniglios told ABC News. "It's time to fight back against these 'robo-bullies'."
Bank of America initially declined to comment on the case, but late Thursday sent ABC News a statement regarding the Coniglios case:
"Bank of America has helped 2 million homeowners avoid foreclosure. Our calls to the Coniglios were not to collect a debt, but rather to help them avoid foreclosure after they fell behind on their mortgage payments in 2009," Bank of America Senior Vice President Dan Frahm said. "Because our calls were not answered and our efforts to help the Coniglios avoid foreclosure were urgent, these calls continued. We are committed to help homeowners in need of assistance avoid foreclosure."
The Coniglios' case was not the first time Bank of America has faced accusations of intense harassment by phone.
In September 2013, the bank paid a record $32 million to settle a class action lawsuit with a reported 7.7 million customers who claimed they were harassed by such "robocalls." In that case, Bank of America said it denied the allegations but settled to avoid further legal costs.
Complaints have rolled in from both credit card and mortgage loan customers of the bank, including an Indiana man who told ABC News that he and his wife received at least 600 calls even though their house was surrendered after his wife filed for bankruptcy.
"They would just constantly call," said the man, a hospital nurse who did not want his name published due to concerns about harassment.
He said he repeatedly told the bank's representatives that it was illegal to auto-dial his cell phone, to no avail. "It was almost like they didn't care," he said.
An elderly couple in California claims they got 2,000 calls from Bank of America. A woman in Arkansas said she got 350 calls.
Back in 2010, an
ABC News investigation
found that a Texas-based company Bank of America had contracted to make debt collection calls were using racist and obscene language to try to coax debts from customers.
"What's up, you f---ing n----r?" said one of the collection agents in a message to 32-year-old Allen Jones of Dallas, who at the time owed $81 on his Bank of America credit card.
"This is your f---ing wake up call, man," the debt collector said in a message left at Jones' home at 6:30 a.m. Then another call: "You little, lazy ass bitch, get your mother f---ing ass up and go pick some mother f---ing cotton fields, bitch."
Two days following the 2010 ABC News report, Bank of America fired the debt collection agency, though the bank said the decision was not related to the television report. (VN: Right, Bank of America did it because they "care" about their customers..... what a laugh, I believe you have to test psychopathic in order to be hired by them.)
---
The article is reproduced in accordance with Section 107 of title 17 of the Copyright Law of the United States relating to fair-use and is for the purposes of criticism, comment, news reporting, teaching, scholarship, and research.