***Fundraising -
Our deficit is down to $225
from the original $350 and is needed by the first of the month. We wish to thank the generous donors for those gifts. If you can afford it and wish to aid us as a team to take on exposing the underbelly of the NWO beast, then we ask that you donate to the cause off to the right of the blog at the pay pal button. We are also providing proof that they may well lose this battle.
We appreciate your support in reading, distributing and contributing financially to this blog. Without your help we could not do this work. God bless you for your commitment to doing the right thing and supporting those who do the labour. I truly believe we will prevail.
Vatic Note:
Well, I wondered how they were going to get our guns, and now we know, by setting up a bogus war between blacks and the government. I bet $20 that whoever fired that first shot was working for the CIA/mossad since nothing else has worked in obtaining our guns. If the missourians give them up, then the powers that be will come after the rest of us.
Get the feeling that revolution is almost upon us? Wonder if the powers that be have gone underground? Try to find the vents and entrances and to cut their fibre optics lines so they can't communicate. Identify their water lines and sewer lines and cut them so they have to drink their own putrid waste. I told you if we did nothing about what they were doing to the Pals, that we would be next.
They are starting with the black community to see if we will stand with them in support of our nation, since we are all Americans. This is the biggest test we will be put to and how we respond as a nation will determine the outcome. It truly is UP TO US. Time to hunker down and get serious. These evil ones are running out of time and this is their big push.
Remember, they are cowards, so go after them, if its called for. We don't know yet until we see what the powers that be do in Missouri. Ironically one of the Fusia centers is located there and the Missouri police were trained by Israeli gestapo through our homeland security storm troopers.
Ferguson Military Rule Declared
http://beforeitsnews.com/alternative/2014/08/ferguson-military-rule-declared-3013380.html?utm_medium=verticalresponse&utm_campaign=&utm_content=beforeit39snews-verticalresponse&utm_term=http%3A%2F%2Fb4in.info%2FhdjY&utm_source=direct-b4in.info
by Debra Dupre, Before Its' News, August 18, 2014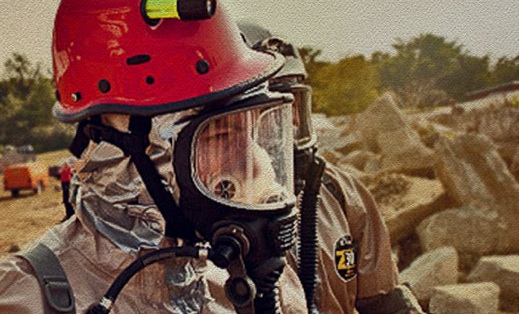 Missouri Governor Jay Nixon ordered the National Guard into Ferguson early Monday after gun shootings, arrests and "pre-planned" protester aggression occurred hours after a preliminary autopsy was made public showing police officer Darren
Wilson shot young Michael Brown
in the head twice.
Keshonda James, 35, was driving away from police when a canister of tear gas shattered her windshield. The exploding glass hit her left arm, which was later bandaged by a fellow protester.
"Glass exploded everywhere. This isn't cool. I'm not down here looting," James said.
Bryan Jones, 23 ran, afterwards saying he said he felt more comfortable running toward the sound of gunshots than fleeing back toward police. He said he has been harassed by police his entire life, according to USA Today.
"It's horrible that I feel like I'm better off running away from the tear gas and running toward the people that are busting at the cops," Jones, 23, said.
Sunday night and early Monday, after the prelimary autopsy report was made public, protesters shot at police, threw Molotov cocktails at officers, looted local businesses and carried out a "coordinated attempt" to block roads and overrun the police command center, Nixon's office said in a statement.
The
preliminary autopsy report
showed that police officer Darren Wilson, still at large, shot unarmed Michael Brown, 18, twice in the head along with "at least" four other shots. Witnesses have said the young black man had his hands in the air and was saying, "Don't shoot!"
The National Guard will "help restore peace and order and to protect the citizens of Ferguson," the statement said.
Sunday, a planned, large peaceful civil rights march was held.
"Tonight, a day of hope, prayers, and peaceful protests was marred by the violent criminal acts of an organized and growing number of individuals, many from outside the community and state, whose actions are putting the residents and businesses of Ferguson at risk," the statement said. "These violent acts are a disservice to the family of Michael Brown and his memory, and to the people of this community who yearn for justice to be served, and to feel safe in their own homes."
Late Sunday, over two hours before a second midnight ro 5:00 A.M. curfew was to begin, police fired tear gas at hundreds of angry protesters marching down the town's main thoroughfare toward a police command center.
"Based on the conditions, I had no alternative but to elevate the level of our response," said Capt. Ron Johnson of the Missouri Highway Patrol, who is in command in Ferguson. "We had to act to protect lives and property."
At least two people were injured Sunday. One was shot, according to Johnson. Seven or eight people were arrested and will be charged with failure to obey orders to disperse, police said.
The police captain said the following incidents had occurred Sunday night and early Monday:
Johnson also offered specific scenes from the night that illustrated the intensifying violence:
At 8:25 p.m. local time, a person was shot on West Florissant, the street where protesting has been centered.
At 8:26 p.m. shots were fired at a nearby location.
At 8:27 p.m. police learned that a "subject was down."
At 8:28 p.m. police received a report of eight people with guns and tactical teams responded.
By 8:56 p.m. hundreds of protests marched toward the shopping center where police have set up their command post. In response, police officers lobbed tear gas at the group and asked other local police departments for assistance.
At 9:20 p.m. Johnson said McDonald's employees were forced to lock themselves in a storage room after being "overrun" by protesters.
Transformation Is Possible
How do we change the terms of engagement?
The recent 16th annual Kateri Peace Conference in Fonda, N.Y. was organized around these three quotations of Buckminster Fuller:
"In order to change an existing paradigm you do not struggle to try and change the problematic model. You create a new model and make the old one obsolete."
"I'm not trying to counsel any of you to do anything really special except dare to think. And to dare to go with the truth. And to dare to really love completely."
"Love is omni-inclusive, progressively exquisite, understanding and compassionately attuned to other than self."
Dr. Jill Ellen Stein is an American physician specializing in internal medicine, and was the the Green Party nominee for President of the United States in the 2012 election. Watch Dr. JStein address the above statements after she was arrested defending the rights of Blacks.
---
The article is reproduced in accordance with Section 107 of title 17 of the Copyright Law of the United States relating to fair-use and is for the purposes of criticism, comment, news reporting, teaching, scholarship, and research.