*** Fundraising -
PLEASE CONTACT US BY EMAIL IF YOU ARE HAVING TROUBLE DONATING ON OUR PAY PAL ACCOUNT.
We truly need the feedback if you are. They are trying to shut us down by shutting down our fund raising. Please help us to stop them.
Our deficit this month coming up, due to contributions from supportive readers, reduces it to

$50

and is due on the first of August. Its also my birthday month.
Its a team effort, with us doing the research and exposing and the readers, hopefully, aiding us in that effort with donations. If you feel our mission is over and do not need our offerings anymore, then please let us know so we can move on. If we have to shut this down, we will leave the blog up as a reference source for your use.
Vatic Note:
This is a very serious situation.
This shows how these Drs. were killed to stop them from associating autism and viral attacks on our children, with the mandatory vaccine shots. This is huge......
Even the reporter who reported this is now at risk since this information that these doctors possessed is guaranteed to cost the drug industry billions of dollars in profits. Now why does that surprise me? Anyone who would willingly kill off patients for profit is not going to be diverted from killing the doctors that are going to cost the industry billions in profits.
Lets look at the facts and I have posted 2 different articles that are related. This first one is a followup of a previous one that I did, which did not have the reason why these people "may have" been killed. This below is an update with the reasons included and it was a mind blower to read. Then, in going down the rabbit hole, I found another article of a man who had a cancer cure he created that worked..... it was in the 1930's and surprise, he was ridiculed and lost in history and the cure worked,and it still does, even today, so this is a very big deal. This is fascism on a murder spree.
http://www.whale.to/v/rife.html#THE_MAN_WHO_FOUND_THE_CURE_FOR_CANCER_
The khazars (Bush Sr.) sent all our manufacturing overseas to slave labor countries and they had to find something to replace it at the same time they are working on depopulating and globalizing. Quite a trio to juggle, indeed. This is how they have chosen to do it. In replacing the manufacturing economy, the powers that be decided that everything that harms humans can be made into a money making industry.
So, what do we have now for our GDP? Health industry, since GMO's, Fluoride in our water, chemicals in our soil to feed our plants, animals with antibiotics and growth hormones that harm humans, fed to our animals produced for food, their lives are lived indoors, with no sunshine to save money, and are treated like inanimate objects.
This is resulting in a decrease in animals health and well being, and thus a similar affect on our health and well being which is turning into a major industry. Finally, VACCINES.... here is a good example
http://www.livescience.com/51411-flu-vaccine-narcolepsy-immune-response.html
PARENTS, DO NOT TAKE THE VACCINES FOR YOUR CHILDREN. TAKE IT TO COURT AND GET THE RESULTS OF THE STUDIES OF THESE DOCTORS ON THESE VACCINES AND PROVE IT IN COURT. That forces the judge to demand investigations and action by the prosecutors.
What else have the ptb used to replace our manufacturing for our GDP??? Prisons and increased crime.... we are the biggest prison population in the world, with the biggest drug crimes committed by the ptb who spend no time in jail, AND civil offenses that have now been criminalized, (IRS ring a bell?) has contributed to this increase in our prison population. Then the prisons are run by private corporations who make all the money off of the job and cut costs by feeding the inmates very bad food, limited medical treatment, etc, thus increasing their over charged profits.
Then we have the war economy, that brings in trillions of dollars in debt to the khazar bankers with billions in interest payments per year, along with profits from selling weapons to both sides of the war, which is treason. No trials, no arrests, no prosecutions, just hand over fist full of profits and wealth.
Then these same bankers get to issue debt for "rebuilding" all that was destroyed, every time there is a war. Then their banker owned corporations make gobs off the contracts for the rebuilding. Amazing what "WE THE PEOPLE", have allowed to go on in our name. Its time to stop all this by prosecuting those doing it.
As you can see, our foreign occupied gov has traded in manufacturing for profitable industries that ruin, destroy, kill our people, harm our society, and destroy our culture. Here is a link to the mycoplasm that causes these cancers and are now being exposed by the Drs. who are being murdered.
http://www.whale.to/m/scott7.html
Explosive: The real Reason Holistic Doctors Are Being Killed and Vanishing! (7.27.2015 updates)
http://beforeitsnews.com/health/2015/07/explosive-the-real-reason-holistic-doctors-are-being-killed-and-vanishing-2582342.html
By BeeFree, Before It's News, July 27, 2015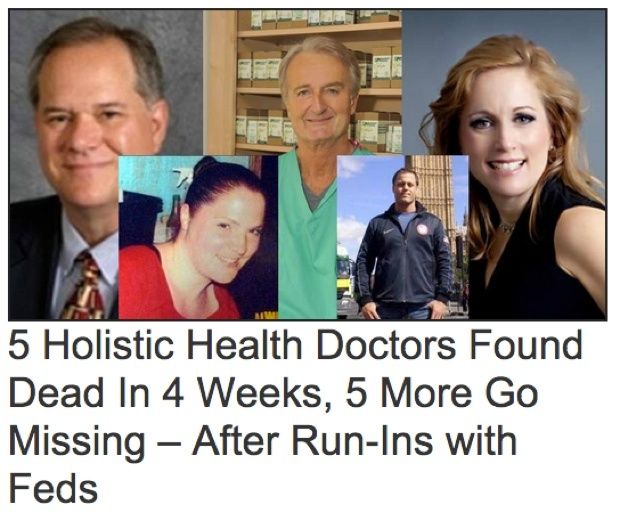 Explosive: The real reason Holistic Doctors are being killed and vanishing!
https://www.youtube.com/watch?feature=player_embedded&v=cALgIHETMDU
Published on Jul 23, 2015
Where to purchase GcMAF:
https://gcmaf.se
DEAD DOCTOR List 2015
The first victims of the Holistic Doctor holocaust
[UPDATE]
7/22/15 A seventh doctor has suddenly died, name added at the bottom of the list.
Dr Bradstreet
, formerly of Florida, now practicing in Georgia was found with a gunshot wound to his chest in a river on June 19th, 2015.
Video detailing the Dr. Bradstreet search warrant, served June 30
, during which the U.S. government seized GcMAF from Dr. Bradstreet's research clinic:
were both found dead on Fathers day, June 21st, 2015.
Dr. Baron Holt with his daughter Haley
Dr. Bruce Hedendal DC Ph.D
., of the Miami area, was found dead in his car with no explanation as to how it happened.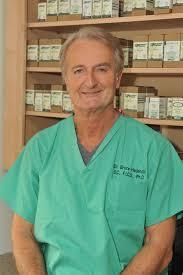 Theresa Sievers MD
was found murdered in her home on June 29th, 2015.
Lisa Riley DO
was found in her home with a gunshot wound to her head on July 10th, 2015.
Dr. Ronald Schwartz
was found murdered in his home
, on Sunday, July 19th, 2015.
[Updated]
Dr. Nicholas Gonzalez
died on July 22, 2015, apparently from a heart attack.
Actress Suzanne Somers on death of Holistic Doctor Gonzalez
https://www.youtube.com/watch?feature=player_embedded&v=JSbjKdHr96A
More in the details of those deaths can be found at Health Nut News
here
and
here
and at ANP
here
.
more info:
Who Is Killing Doctors And Why? 6 Dead In 30 Days, Multiple Missing Doctors And A Possible Cover-up On 3 Supposedly Found Dead In Mexico!
http://bit.ly/1LzElbw
———————————-
Video:
Cancer cells turned back into healthy cells by First Immune GcMAF
(gcmaf.eu)
https://www.youtube.com/watch?feature=player_embedded&v=RW5F9eLUMzc
The Globalist Cancer Industry and Charities are a Trillion dollar enterprise, they do not want you to know about GCMAF or know what it does, like in video below. Cancer pays their wages, mortgages, vacations, party's etc..
https://www.youtube.com/watch?feature=player_embedded&v=RW5F9eLUMzc
---
The article is reproduced in accordance with Section 107 of title 17 of the Copyright Law of the United States relating to fair-use and is for the purposes of criticism, comment, news reporting, teaching, scholarship, and research.