Vatic Note:
This is up because as our various societies in the Western World are inundated with DNA manipulation tools, our children will begin to reflect that policy of various governments, especially if they are occupied by those wishing to depopulate and Zombify those that are left, to prevent resistance to the life they plan for those remaining.
I just came from a cell tower meeting discussing the reasons why they are putting a cell tower smack in the middle of a residential area. One of the reasons we discovered could be the fact that these rays from those towers changes our DNA. That does not include all the health questions that arise from those towers in our midst as well as the smart meters that are there for thei G20 global spying grid that they discussed and agreed to.
Then there is Fluoride in the Water, GMO seeds as food, which attacks our organs, and last but not least the chemtrails which is destroying the D3 we need from the sun and the quality of air we breath, due to all the chemicals and heavy metals contained in it.
What amazes me, is there is no outrage over this deformity, at those that are perpetuating it, yet, abortion is OK to do to an unborn spirit. Something has dramatically changed since I was young and now I am glad I am at the end of my life, and am glad I lived when I did. We would never have tolerated what we so easily tolerate today, in so many areas of our lives. I hope to be gone when the general population thinks its ok to pedephile a child. I see that day coming, given all the other things we have so easily accepted as a nation, people and culture.
I celebrate these parents who cared enough for their child to want him to experience life.
Jaxon Emmett Buell: Father of baby born with rare disorder responds to critics saying parents should have had abortion
http://www.independent.co.uk/news/world/americas/jaxon-emmett-buell-father-of-baby-born-with-rare-disorder-responds-to-critics-saying-parents-should-a6670121.html
By Alexandra Sims, The Independent,UK,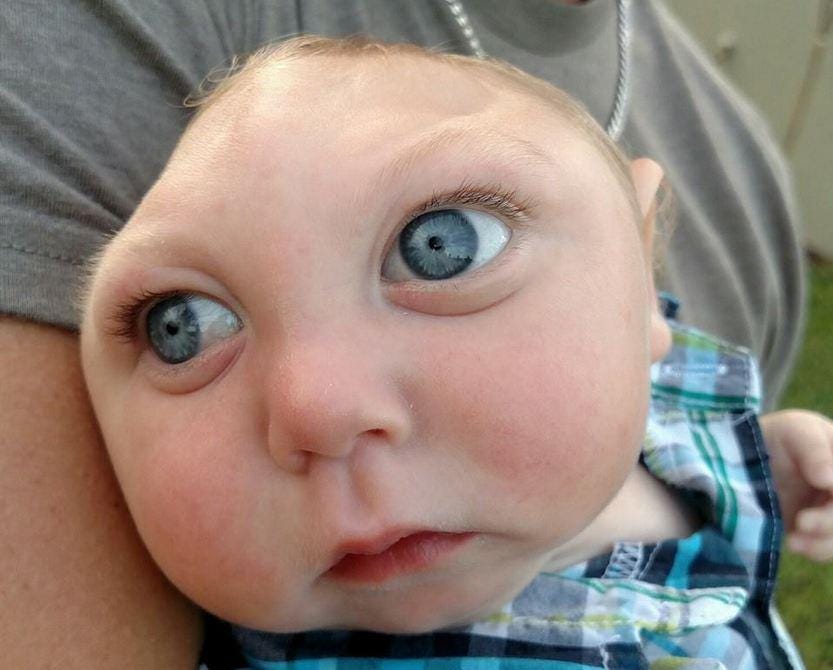 ---
The article is reproduced in accordance with Section 107 of title 17 of the Copyright Law of the United States relating to fair-use and is for the purposes of criticism, comment, news reporting, teaching, scholarship, and research.