Vatic Note:
Understand that this agenda we have going before us is a very old one and has been around as long as or even before Christianity. Lets not forget we proved on this blog that Schiff of JP Morgan fame, financed the Russian Revolution that resulted in the deaths of 60 million Christians and sent the Christian church rapidly underground.
So why? Because the moral principles contained in the Christian faith conflict deeply with the lack of any morals by the offending, invading and coup -attempting, Satanic zionists. Even our criminal laws, which the zionists hate, are or were based on the 10 commandments and enforced in our laws. Our nation was also stated to have been created under God, with protection for our
"God given rights"
as a basis for such structure.
Christianity, freedom, individual rights, etc, are all principles that fly directly in the face of the controlling nature and tyrannical structure of the Satanic Zionism. That is for another blog sometime in the future, but that essentially sums it up.
The protocols were the original blueprint for a global take over of the planet by these satanic zionists, headed by the British Monarchy and their parliamentary and prime ministers who were either Khazars themselves or paid minions of same. And now we find out most, including some members of the royal family are also paedophiles.
INTERNET TROLLING AND THE WAR AGAINST GOD
http://www.savethemales.ca/2014/12/internet-trolling-and-the-war.html
By Kevin Boyle, Henry Makow, December 5, 2014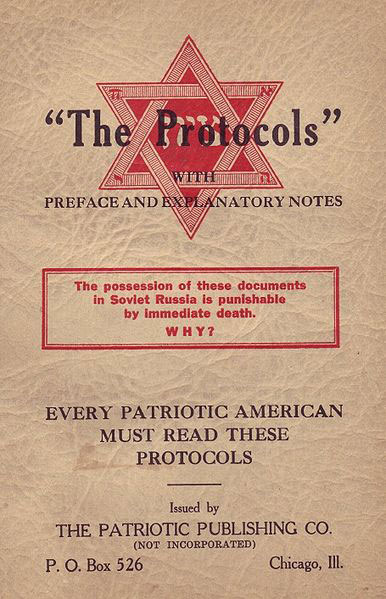 INTERNET TROLLING AND THE WAR AGAINST GOD
by Kevin Boyle
Goals of Protocols of Zion advanced by organized trolls on the Internet
WE SHALL DESTROY GOD
3. But even freedom might be harmless and have its place in the State economy without injury to the well-being of the peoples if it rested upon the foundation of faith in God, upon the brotherhood of humanity, unconnected with the conception of equality, which is negatived by the very laws of creation, for they have established subordination.
With such a faith as this a people might be governed by a wardship of parishes, and would walk contentedly and humbly under the guiding hand of its spiritual pastor submitting to the dispositions of God upon earth.
This is the reason why IT IS INDISPENSABLE FOR US TO UNDERMINE ALL FAITH, TO TEAR OUT OF THE MIND OF THE "GOYIM" THE VERY PRINCIPLE OF GOD-HEAD AND THE SPIRIT, AND TO PUT IN ITS PLACE ARITHMETICAL CALCULATIONS AND MATERIAL NEEDS.
Extract from
'
The Protocols of Zion, Protocol no. 4'
There is a YouTube clip titled
"Christians get smashed to tiny idiotic shards by English Atheists"
You will find it here
. Note its 850,000 viewings.
Scrolling through the comments, about halfway down the page there is a thread started by one 'Jeff Brown'. If anyone cares to study this thread, particularly its later contributions, they will find textbook
proof of organised, dishonest and malicious internet trolling
by a group of posters who are, quite obviously an organised 'team'.
At a certain stage, when these people must have got tired of exchanges that they could not win, they all started "replying" to someone called 'Scott Zimmerman'.
It took a while to realise this, but 'Scott Zimmerman' does not exist anywhere on this or any other thread.
These posters were replying to a non-existent contributor in order to drive those who would challenge their propaganda off the thread and out of public view.
The arguments (pro or anti) are obviously irrelevant to them (and their employers). All that matters is the propaganda.
Here is a list of the names of the posters (all presenting a slightly different persona) who engaged in this tactic:
Jeff Brown
Denkanator
Sebastian Weetabix
Mr Planx
Jordy Van Ekelen
It is highly improbable that these characters are all the work of one demented God-hater. There are many articles about such trolling online.
Well, here's another one with the evidence to prove it.
Anyone who studies the comment threads online
('Alternet' particularly)
that promote militant atheism (and often are drowning in highly offensive anti-Christian rhetoric) can observe similar exchanges.
(VN: it was my posting on Alternet and their censorship of our proofs of our contention that the problem was the banks, that got us started on creating our own blog, which is now the Vatic Project. What started out as alternets attempted control of information, turned into a positive for us with our own blog and now we can post all our proofs with no one to censor us, except hackers and Google if they wish to do so. So far, so good except for the hackers from the US military and from Israel. But even then they are limited since my computer is encrypted and that makes their access limited. But they can still mess with it and I always have to fix it. Its truly a pain, but we get by.)
I believe close study of the vile attacks on Christianity that appear just about everywhere such debates arise would reveal that this kind of trolling exists on a very large scale.
Who could hate Christianity and even belief in a creator consciousness we call 'God' so much?
Those who are determined to govern our minds
.(VN: that is what the Babylonian Talmud is for.... religious control of Government and people.)
And destroy our very souls.
That's who.
- See more at:
http://henrymakow.com/#sthash.TPioUriE.dpuf
---
The article is reproduced in accordance with Section 107 of title 17 of the Copyright Law of the United States relating to fair-use and is for the purposes of criticism, comment, news reporting, teaching, scholarship, and research.