Vatic Note:
What is amazing about this series done by Above Top Secret, is the breadth and depth of the information he was able to ferret out back in 2009. This rabbit hole I began down ended up here at this article with more information on this than any I could find on the net. I give full credit to Above Top Secret for this massive disclosure and excellent research job. I wish I had done it. LOL However, in 2009 the police state had not yet arrived in full bloom as it is now and back then Google was in court fighting the censorship like crazy trying to argue the first amendment and they lost, so today they are prevented from showing a lot of what they had available back then. Even the
DARPA - Pegasus website
on the gov site is gone. I saw it in the beginning of this journey and by the time I went back to get the info I needed, it was completely gone with a substitute up in its place which was Basiago's disinfo site. Pegasus has nothing to do with time travel, it had to do with occupying and conquoring space everywhere .
Back then the gov still maintained the appearance of compliance with a free and open society, although they were already chipping away at it around the edges. They simply had not yet crossed that line that they are crossing daily now.
Notice the pagan name of the project "Pegasus", well, that fits with the military's new satanizing of their branches of service. Even in England you can see the same thing with
Prince Williams military uniform patch
showing Bophamet the satanic Goat god and even military officers in the US were caught also wearing Bophamet off duty on the backs of T Shirts. (I caught one of them and reported it on this blog, I asked if he was military, and he freaked out and ran out of the store). Also various patches have been
fully satanized
as well. We did a blog on that a while back. Will try to find it and give you the link to see for yourself. This is way deeper than any of us could imagine. (found it and its link just above at "fully satanized".)
What is totally ironic is, The Islamic religion and us, whether securlar or Christian or actual practicing Judeaism, are all together against the satanists. WE SEE THAT NOW, WHERE THEY WANTED US DIVIDED AND FIGHTING EACH OTHER and their coming out of the closet on their satanism has actually brought us together to fight this spiritual battle on all levels. Remember, freedom of religion is in the first amendment AS LONG AS IT DOES NOT PROMOTE CRIMES AGAINST BODY, PERSON OR PROPERTY, which leaves satanism out of that protection and places it in the criminal prosecution category if practiced using Satanic Ritual. They are not as in control as they would like and that is their arrogance. I said that years ago, that would bring them down and it will. I have absolutely no doubt they will lose this battle as long as we all stay united against them AND CONTINUE TO SHINE THE LIGHT UPON THEM. THIS IS A BATTLE WE CAN ALL PARTAKE IN. HOW IRONIC AND SHORT SIGHTED IS THAT FOR THEM???
308 million of us shining the light into the darkness against 10,000 of them. .
NAVY Space Command Uncovered - Part I
http://www.abovetopsecret.com/forum/thread492046/pg1
by Zorgon, Above Top Secret
8/15/09
Naval Space Command
A

"Pegasus"

Presentation
Opening Statement by Top Secret poster "Zorgon" who did this marvelous work.
Note:
This will be a large post and will take me some time to transfer all the material and check links and errors so please hold off posting until I am done, thanks
Also for the squeamish I will add this Alert... most of the links that are not on my site are .MIL links, so don't say I didn't warn you
Many of you know that for years John and I have insisted on there being a secret astronaut program. We have taken the abuse all these years but today its time to present a case for this.
It is our contention that the US NAVY is in charge despite the existence of the USAF Space Command, just like in Star Trek it is the NAVY that commands the space fleet...
Gary McKinnon's claim to 'fame' is NOT that he found UFO's or UFO 'free
energy'

technology

,
his only claim is he saw a picture of one of those space fleet ships... and found a list of 'non terrestrial' officers... these were NOT ET, but billets in space by OUR armed forces...
So lets begin our journey... As this is a huge work in progress for me please forgive if I jump around a little at first trying to put this in order...
I will start with something that Weed Wacker sent me. Now Weed Wacker is a skeptic most times, and I hope I don't embarrass him (to much) with this. What he sent was a movie on Orbital Mechanics... a basic nice production for beginners.
However what is important in this video is the few seconds of the opening credits... which was why he thought of me, with jaw dragging on the ground...
The Movie
Space Flight: Application of Orbital Mechanics
AVA18245VNB1 - 1994
In the opening credits we see that the Naval Space Command is listed ABOVE NASA. This video was brought to my attention by Weed Wacker, a member of ATS. Normally a stanch skeptic, he was linked this video to debunk a topic... but when he saw the opening credits and was shocked... so he sent it to me. It's these little tidbits that piece together a puzzle and let us see the whole picture.
Although we have been saying for years that the US NAVY runs the real space program and NASA is just a pretty front for the public, until I saw this film neither I or my team have run across this emblem before (see below) (VN: this fits with our previous blog on NASA ending all control over space flights and why they did)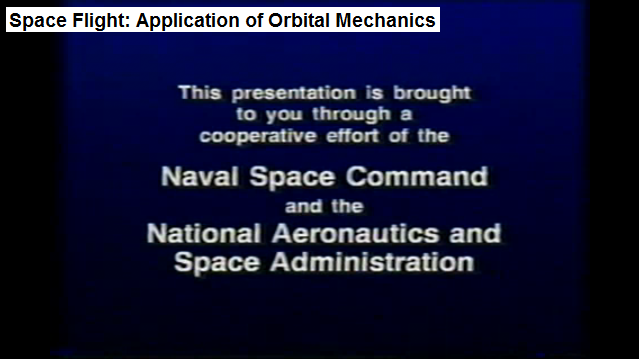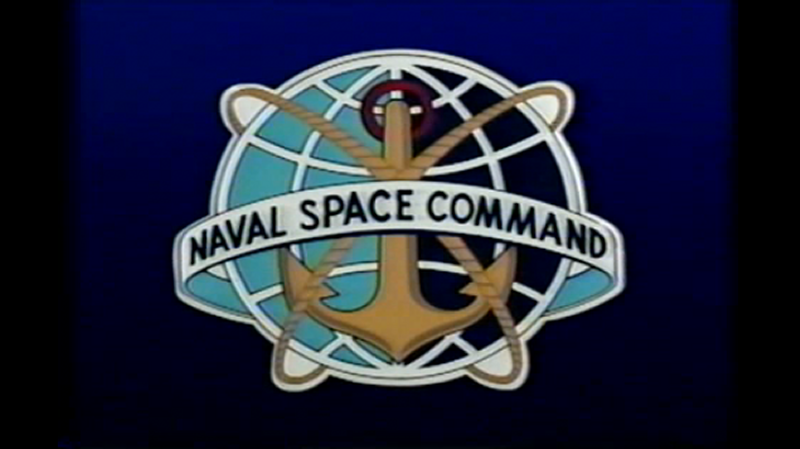 As to Gary McKinnon's Space Ship and Non Terrestrial Officers...
His biggest mistake was going in the back door... that really gets them pissed off and he is paying the price, but the NAVY is much more forthcoming with info than NASA is and if you ask them nicely, you would be surprised at what you get
So as to the Space Ship or Fleet...
Many have hinted at this over the years and the name "Solar Warden' will ring bells with many and cause others to groan... I don't believe that is the actual name of the project, but it makes the point that we are not the only ones on this trail...
Now bear in mind that as yet there is little hard proof... but over the years there has come to light things to back us up... you will have to follow the whole presentation to see all the pieces of the puzzle and tie them together. Information sometimes gives us clues from strange places... for example in a statement from Air Force Space Command we get this little hint...
In an Air Force Space Commands Press Release... After the point of contact... there is an interesting reference...
History

Missile warning and space operations were combined to form Air Force Space Command in 1982. During the Cold War, space operations focused on missile warning, and command and control for national leadership. In 1991, Operation Desert Storm provided emphasis for the command's new focus on support to the warfighter. ICBM forces were merged into AFSPC in 1993.



Point of contact



Air Force Space Command
Public Affairs Office
150 Vandenberg St., Suite 1105
Peterson AFB, CO 80914-4500

(719) xxx-xxxx or DSN 692-3731

In Popular Culture

In the popular TV series Stargate SG-1 and Stargate Atlantis, the Stargate Program is run by the Air Force Space Command. The AF Space Command Patch was worn on the uniform of personnel aboard the Prometheus, Earth's first operational deep space battle cruiser.
This flier has since been upgrade to a more recent one but the quote is still copied on Wikipedia
Air Force Space Command
en.wikipedia.org...
As to the those Non-Terrestrial Officers
I subscribe to a hard copy magazine from Space Command...
High Frontier
The Journal for Space and Missile Professionals
In the Summer 2004 issue there is this notice...

Space Command
General Kevin P. Chilton
Commander, Air Force Space Command

"The establishment of Space Command is a crucial milestone in
the evolution of military space operations. Space is a place--like
land, sea, and air--a theater of operations. And it was just a matter
of time until space was treated as such."
~ General James V. Hartinger, 1 September 1982

Naval Space Command

Beginning in the mid-1980s, concurrent with the development of space operations and space engineering curricula at the Naval Postgraduate School, the

Navy

began "coding" officers as space subspecialists. As space subspecialty codes were then assigned to particular officers' billets on numbered Fleet staffs and at commands ashore, the service began assigning Navy members with matching codes to those positions. More recently, the Navy has begun efforts to build a cadre of "space smart" officers, enlisted personnel and civilian employees.

The Naval Space Cadre is composed of active-duty and reserve Navy and Marine Corps officers and enlisted personnel, along with Navy civilian employees from a wide range of career fields who meet mandatory education, training and experience standards established for a particular certification level. The Navy Space Cadre is a distinct body of expertise horizontally and vertically integrated within Navy and Marine Corps active duty, reserves and civilian employee communities organized to
operationalize space

Initial identification of the cadre began in mid-2001 with the standup of the Naval Space Cadre Working Group and culminated in a naval message (NAVADMIN 201/03 DTG211435Z JUL 03) announcing the first 700 officer members of the cadre. These officers were identified by the subspecialty codes of 6206, Space Systems Operations, and 5500, Space Systems Engineering or by the additional qualification designator of VS1, VS2, VS3 or VS4. Identification of enlisted and civilian cadre members is more challenging, as these groups do not have specif?ic space identifiers like the officers do.

Approximately 265 billets are currently identified as space billets. These jobs are in Navy, joint and National Security Space organizations. Space cadre members are currently assigned throughout the National Security Space arena, including the National Reconnaissance Office, National Security Space Architect, National Security Space Integration, MILSATCOM Joint Program Office, as well as in all Navy organizations that deal with space.
High Frontier
The Journal for Space and Missile Professionals
Summer 2004
There is no online copy available but I will email a PDF to serious enquiries
So there we have it...
...first 700 officer members of the cadre, identified by the subspecialty codes of 6206, Space Systems Operations, and 5500, Space Systems Engineering... with 265 billets currently identified as space billets. These jobs are in Navy...
Okay back into History
If we wait long enough... eventually the truth comes out. Back when John was here we had a thread on secret shuttle missions.
I was about to make a thread on the first corps of secret Astronauts to prove a point, when PBS NOVA scooped us with Astrospies... I swear they snooped in my computer...
But heck, I don't mind because with their resources and their credibility, they could do the job better than I ever could have... and since that time no one hassles me about the existence of secret astronauts. Just imagine that if it took 50 years to tell us this, what do they still have to tell us
See PBS NOVA Astrospies...
www.pbs.org...
Pegasus page on this is HERE
www.thelivingmoon.com...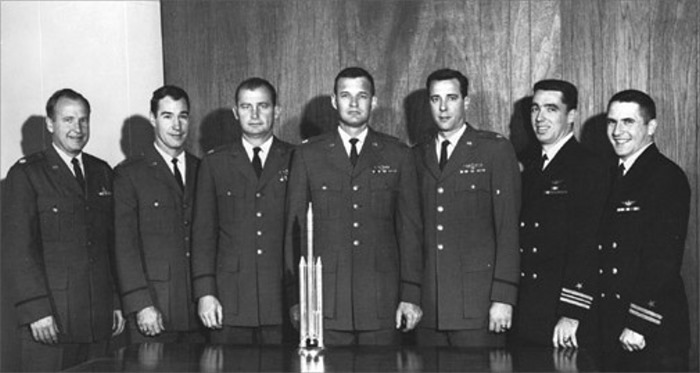 Secret Astronauts Credit: NASA
Meet eight astronauts from the Manned Orbiting Laboratory program.
Someone mailed me an autographed picture... not a letter, no return address... just the picture. It was similar to this one... a standard NASA signed press release photo...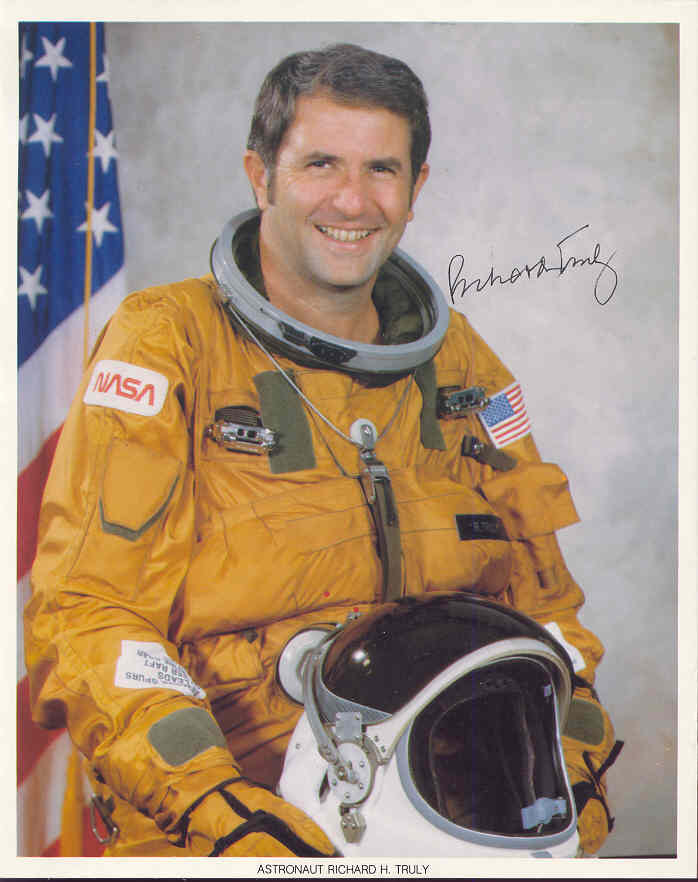 Astronaut Richard Truly
Why is he significant? Well until I got the photo and looked him up (again), I had not really paid attention to him except that he was listed as one of the Secret Astronauts in the Astrospies section, and had put him 'on the shelf' so to speak for later follow up...
Sometimes I do get so buried with data I forget to dust off that shelf from time to time... so whoever sent me that picture... THANKS for the nudge
Here is what we had on the shelf...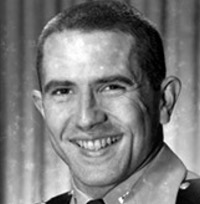 Vice Adm. Richard H. Truly,
United
States
Navy
"It's tough to describe how hard we all worked on MOL. But it was a huge part of our lives and, because of how hard we worked, we all learned a lot about ourselves and our abilities." - Vice Adm. Richard H. Truly
Continued.... Part II - next blog at 5 am
---
The article is reproduced in accordance with Section 107 of title 17 of the Copyright Law of the United States relating to fair-use and is for the purposes of criticism, comment, news reporting, teaching, scholarship, and research.