***Fundraising status:
We still have a balance on our deficit of $103
which is still quite a bit for us, especially now that we are running out of time, we have only 3 more days before our deadline. The hits are definitely there, but the aid we need is not. So please, if you can afford it, donate off to the right of this blog.



So, I am looking into other ways to raise these funds, but for now it has to be a partnership between us until I can find other ways. It was a good run and we are sooooo grateful to our regular readers who have carried the burden of this effort for so long, but its no longer fair for them to continue to carry that burden exclusively.





We hate giving up at this point in the program since we are close to things breaking one way or the other. Now is the time that we need speedy reporting of timely information, and we hate possibly having to end this. So any help you can give will be greatly appreciated. The pay pal donation button is off to the right of the blog. Thank you again from the bottom of our hearts.
Vatic Note:
What a hero this man is to face the truth, acknowledge it and then condemn it. That is all one can ask of someone of integrity. I wish he had known or realized about the Khazars of Europe who called themselves the Ashkenazi Jews. If he knew they were not real Jews, he might have been a lot kinder to the real Biblical Jews in this letter. But then that is why the khazars used the "Jews" to hide behind. It was just another level of their proud and grand level of "DECEPTION."
Its what they are doing today with the United States. We are the new nazi's now, murdering milliions of innocent arabs/muslims, who never did anything to the United States. Rather it was and is the Khazars who infiltrated our government in key positions, just like they did Nazi Germany in WW II. Remember, we had a post up proving that 7 of Hitlers top leaders were Jewish, or better yet, Khazars.
The Agony of a Righteous Jew: Oscar Levy
http://henrymakow.com/the_agony_of_the_righteous_jew.html
by Henry Makow, October 13, 2014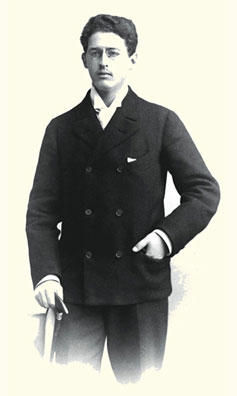 "We who have posed as the saviors of the world; we who have even boasted of having given it "the" Savior;
we are today nothing else but the world's seducers, its destroyers, its incendiaries, its executioners...I look at this world, and I shudder at its ghastliness; I shudder all the more as I know the spiritual authors of all this ghastliness. . ."


Oscar Levy (1867-1946) was a British Jewish physician, Nietzsche scholar and son of a banker.

This is from his Preface to George Pitt-Rivers's The World Significance of the Russian Revolution, a denunciation of the dominant Jewish role in Communism.
Makow Comment:
More evidence that Judaism (Cabalism) is a satanic cult that aims at world domination by destabilizing the world. Its leaders, the Cabalist (Illuminati) bankers, have duped many Jews and Freemasons to become their instruments. (Cabalism maintains that God is "formless, unknowable and not in the universe." This is a prerequisite for Cabalists to replace God- i.e. Satanism.)
[Abridged by Henry Makow, originally posted April 7, 2011]
From OSCAR LEVY to Mr. George Pitt-Rivers, July 1920

Every writer, who, like yourself, is oppressed by the subject of the present and embarrassed by his anxiety for the future, MUST try to elucidate the Jewish Question and its bearing upon our Age.

For the question of the Jews and their influence on the world - past and present - cuts to the root of all things, and should be discussed by every honest thinker, however bristling with difficulties it is, however complex the subject as well as the individuals of this Race may be.....

KEY TO UNDERSTANDING HISTORY

But first of all, I have to say this: There is scarcely an event in modern Europe that cannot be traced back to the Jews. Take the Great War that appears to have come to an end, ask yourself what were its causes and its reasons: you will find them in nationalism.

You will at once answer that nationalism has nothing to do with the Jews, who as you have just proved to us, are the inventors of the international idea.
But no less than Bolshevist Ecstasy and Financial Tyranny can National Bigotry (if I may call it so) be finally followed back to a Jewish source -- are not they the inventors of the Chosen People Myth? and is not this obsession part and parcel of the political credo of every modern nation, however small and insignificant it may be?

And then think of the history of nationalism. It started in our time and as a reaction against Napoleon;


Napoleon was the antagonist of the French Revolution; the French Revolution was the consequence of the German Reformation; the German Reformation was based upon a crude Christianity; this kind of Christianity was invented, preached and propagated by the Jews: THEREFORE the Jews have made this war!

Please do not think this a joke: it only seems a joke, and behind it there lurks a gigantic truth, and it is this, that all latter-day ideas and movements have originally sprung from a Jewish source, for the simple reason, that the Semitic idea has finally conquered and entirely subdued this only apparently irreligious universe of ours.

There is no doubt that the Jews regularly go one better or worse than the Gentile in whatever they do, there is no further doubt that their influence today justifies a very careful scrutiny, and cannot possibly be viewed without serious alarm.

UNCONSCIOUS SINNERS

The great question, however, is whether the Jews are conscious or unconscious malefactors. I myself am firmly convinced that they are unconscious ones, but please do not think that I wish to exonerate them on that account. . . A conscious evildoer has my respect, for he knows at least what is good: an unconscious one -- well, he needs the charity of Christ -- a charity which is not mine -- to be forgiven for not knowing what he is doing.

But there is in my firm conviction not the slightest doubt that these revolutionary Jews do not know what they are doing; that they are more unconscious sinners than voluntary evildoers.

I am glad to see that this is not an original observation of mine, but that you yourself have a very strong foreboding about the Jews being the victims of their own theories and principles.

On page 39 of your pamphlet you write: "It may be that the Jews have always been instrumental in bringing about the events that they most heartily disapprove of; that maybe is the curse of the Wandering Jew".

If I had not the honor, as well as the pleasure, of knowing you personally, if I were not strongly aware of your passionate desire for light and your intense loathing of unfairness, this sentence, and this sentence alone, which tells the truth, will absolve you in my eyes from the odious charge of being a vulgar anti-Semite.

JUSTIFIED ANTI-SEMITISM

No, you are not a vulgar, you are a very enlightened critic of our Race. For there is an anti-Semitism, I hope and trust, which does the Jews more justice than any blind philo-Semitism, than does that merely sentimental "Let-them-all-come Liberalism" which in itself is nothing but the Semitic Ideology over again. And thus you can be just to the Jews without being 'romantic about them.

You have noticed with alarm that the Jewish elements provide the driving forces for both Communism and capitalism, for the material as well as the spiritual ruin of this world.

But then you have at the same time, the profound suspicion that the reason of all this extraordinary behavior may be the intense Idealism of the Jew. In this you are perfectly right. The Jew, if caught by an idea never thinks any more in watertight compartments as do the Teuton and Anglo-Saxon peoples whose right cerebral hemisphere never seems to know what its left twin brother is doing; he, the Jew, like the Russian, at once begins to practice what he preaches, he draws the logical conclusion from his tenets, he invariably acts upon his accepted principles.

It is from this quality, no doubt, that springs his mysterious force -- that force which you no doubt condemn, but which you had to admire even in the Bolshevist. And we must admire it, whether we are Jews or whether we are Christians, for have not these modern Jews remained true to type? Is there no parallel for them in history? Do they not go to the bitter end even in our day?

Who stirred up the people during the late war in Germany? Who pretended to have again the truth, that truth about which Pontius Pilate once shrugged his shoulders? Who pleaded for honesty and cleanliness in Politics, that honesty which brings a smile to the lips of any experienced Pro-counsel of to-day? Writers who were mostly Jews: Fried, Fernau, Latzko, Richard Grelling -- the author of J'accuse', who was killed and allowed himself to be killed for these very ideas and principles. Men and women of the Jewish Race: Haase, Levine, Luxemburg, Landauer, Kurt Eisner, the Prime Minister of Bavaria.

From Moses to Marx, from Isaiah to Eisner, in practice and in theory, in idealism and in materialism, in philosophy and in politics, they are today what they have always been: passionately devoted to their aims and to their purposes, and ready, nay, eager, to shed their last drop of blood for the realization of their visions.

MANKIND SUFFERS FOR JEWISH FOLLY

"But these visions are all wrong", will you reply. "Look where they have led the world to. Think, that they have now had a fair trial of 3,000 years' standing. How much longer are you going to recommend them to us and to inflict them upon us? And how do you propose to get us out of the morass into which you have led the world so disastrously astray?"

To this question I have only one answer to give, and it is this: "You are right".

This reproach of yours, which -- I feel it for certain -- is at the bottom of your anti-Semitism, is only too well justified, and upon this common ground I am quite willing to shake hands with you and defend you against any accusation of promoting Race Hatred: If you are anti-Semite, I, the Semite am an anti-Semite too, and a much more fervent one than even you are. . .

We (Jews) have erred, my friend; we have most grievously erred. And if there was truth in our error 3,000, 2,000, nay, 100 years ago, there is now nothing but falseness and madness... a madness that will produce an even greater misery and an even wider anarchy.

I confess it to you, openly and sincerely, and with a sorrow whose depth and pain an ancient Psalmist, and only he, could moan into this burning universe of ours. . .

We who have posed as the saviours of the world; we who have even boasted of having given it "the" Saviour; we are today nothing else but the world's seducers, its destroyers, its incendiaries, its executioners.

We who have promised to lead you to a new Heaven, we have finally succeeded in leading you into a new Hell. . .

There has been no progress, least of all moral progress. . . And it is just our Morality, which has prohibited all real progress, and -- what is worse -- which even stands in the way of every future and natural reconstruction in this ruined world of ours. . .

I look at this world, and I shudder at its ghastliness; I shudder all the more as I know the spiritual authors of all this ghastliness. . .
- See more at: http://henrymakow.com/the_agony_of_the_righteous_jew.html#sthash.tG1sYbMa.hjJEqi0b.dpuf
---
The article is reproduced in accordance with Section 107 of title 17 of the Copyright Law of the United States relating to fair-use and is for the purposes of criticism, comment, news reporting, teaching, scholarship, and research.