The Most Important WikiLeaks Revelation Isn't About Hillary Clinton
What John Podesta's emails from 2008 reveal about the way power works in the Democratic Party.
https://newrepublic.com/article/137798/important-wikileaks-revelation-isnt-hillary-clinton

By: David Dayen
Date: 2016-10-14


The most important revelation in the WikiLeaks dump of John Podesta's emails has nothing to do with Hillary Clinton. The messages go all the way back to 2008, when Podesta served as co-chair of President-elect Barack Obama's transition team. And a month before the election, the key staffing for that future administration was almost entirely in place, revealing that some of the most crucial decisions an administration can make occur well before a vote has been cast.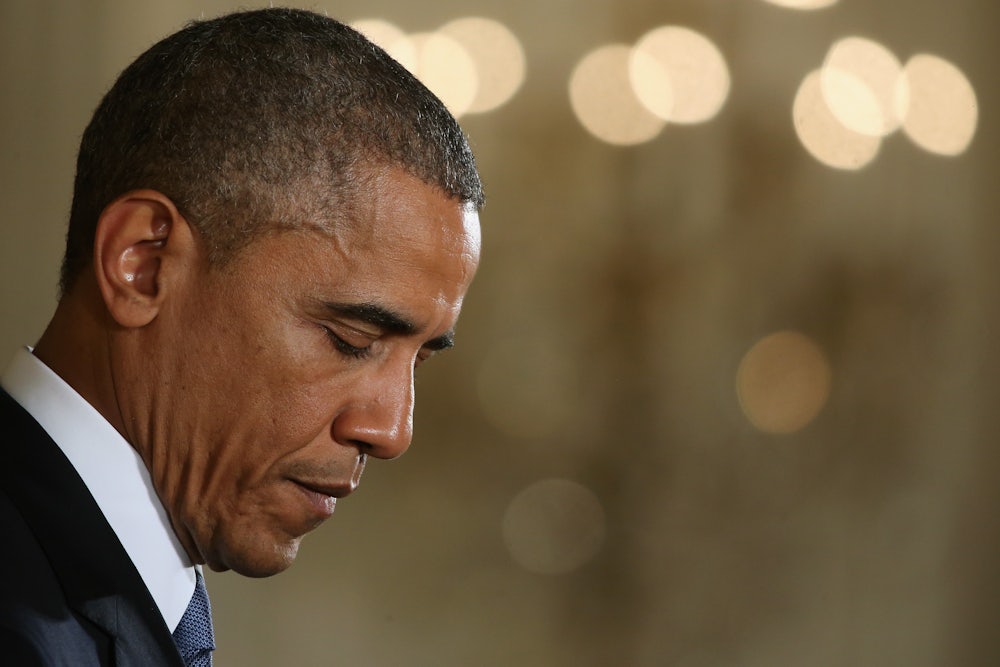 We certainly want an incoming administration to be well-prepared and ready to go when power is transferred. For Obama, coming into office while the economy was melting down, this was particularly true. But the revelations also reinforce the need for critical scrutiny of Hillary Clinton, and for advocacy to ensure the next transition doesn't go like the last, at least with respect to the same old Democrats scooping up all the positions of power well in advance.
---
Many liberal pundits have talked about the need to focus exclusively on Donald Trump, and the existential threat he presents, in the critical period before Election Day. And there is a logic to that idea: Trump would legitimately be a terrifying leader of the free world. But there are consequences to the kind of home-team political atmosphere that rejects any critical thought about your own side. If the 2008 Podesta emails are any indication, the next four years of public policy are being hashed out right now, behind closed doors. And if liberals want to have an impact on that process, waiting until after the election will be too late.
Who gets these cabinet-level and West Wing advisory jobs matters as much as policy papers or legislative initiatives. It will inform executive branch priorities and responses to crises. It will dictate the level of enforcement of existing laws. It will establish the point of view of an administration and the advice Hillary Clinton will receive. Its importance cannot be stressed enough, and the process has already begun.
The wing of the Democratic Party concerned about personnel decisions made its opinion known almost two years ago. Dan Geldon, now chief of staff to Senator Elizabeth Warren, met with Dan Schwerin, a top adviser to Clinton's campaign, in January 2015. According to an email follow-up with Podesta and others, Geldon "was intently focused on personnel issues, laid out a detailed case against the Bob Rubin school of Democratic policy makers." He was also "very critical of the Obama administration's choices."
The "Bob Rubin school" is named for the former top executive at Goldman Sachs and Citigroup and first Clinton administration Treasury secretary. It is composed precisely of the kinds of Democrats that the Warren wing opposes on domestic policy, particularly on financial matters. In the Obama administration, that school won out. Froman, chief of staff to Rubin at Treasury, gave options for Treasury secretary that ranged from Rubin himself to Summers and Geithner, two of his key protégés. In another 2008 email Rubin imagined for himself a "Harry Hopkins" position in the Obama administration, referring to Franklin Roosevelt's top adviser.
The Rubin school dictated the Obama administration's light-touch policy on bank misconduct (which resulted in no serious legal or fiduciary consequences for the major players) and its first-term approach to the financial crisis (which was defined by a stimulus package that even at the time was criticized for being woefully inadequate, as well as a premature turn to budget-cutting). These are exactly the flaws that Geldon, Warren's emissary, stressed. According to Schwerin, he "spoke repeatedly about the need to have in place people with ambition and urgency who recognize how much the middle class is hurting and are willing to challenge the financial industry."
Around the same time as that meeting with Geldon, the Clinton campaign was setting up a dinner meeting with its economic policy team, Geithner, Summers, and members of the investment firm Blackstone (along with Teresa Ghilarducci, a retirement security researcher).
This is a fight over who dominates the Democratic Party's policy thinking in the short and long term. In 2008 the fight was invisible and one-sided, and the fix was in. In 2016 both sides are angling to get Clinton to adopt their framework. Those predisposed to consider Clinton some neoliberal sap might not agree, but this is actually a live ball. Presidents lead coalitions, and they have to understand where their coalition is and how things change over time. Peter Orszag this week suggested a trade-off: Give the Warren wing its choices on personnel, in exchange for more leeway to negotiate an infrastructure package with Republicans that gives big tax breaks to corporations with money stashed overseas. While that deal needs more detail, it reveals the power the Warren wing has, relative to the Obama era, to make significant strides on appointments.
Which side will win? The rank and file can actually have a voice in this, to make it known what personnel decisions would be acceptable or unacceptable. They can't do it by ignoring evidence or sitting on their hands. The demand to only hold one thing in your head at a time—that Trump must be stopped—would squander this opportunity.
---
The article is reproduced in accordance with Section 107 of title 17 of the Copyright Law of the United States relating to fair-use and is for the purposes of criticism, comment, news reporting, teaching, scholarship, and research.